Costa Luminosa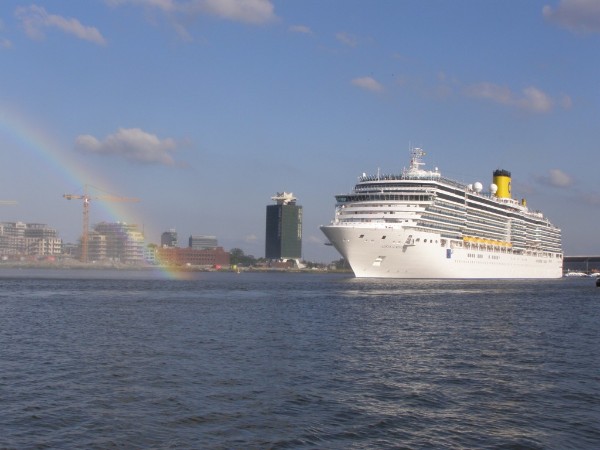 Costa Luminosa, the ship of light, was built at Fincantieri Breda in Marghera, Italy. Her yardnumber was 6155 and she was docked out at the 27th of june 2008. The ship is, together with her sister Costa Deliziosa, practicly an enlarged version of the ships of the Carnival Spirit class and of course in particular the Costa ships of that class, Costa Atlantica and Costa Mediterrannea. The layout of both the older and the newer ships are slightly different, but largely the same. At the same day Costa Luminosa floated out, so did her larger Costa-fleetmate Costa Pacifica at the Sestri-Ponante shipyard in Genoa. This situation was unique in cruise-history.
The ship of light was delivered to Costa in april 2009 and named on the fifth of june in Genoa, again together with Costa Pacifica. After her naming, she sailed to Amsterdam and this was to be her homeport for her European summerseason. Costa Luminosa also sailed Mediterrannean and Red Sea cruises, before returning to Amsterdam for the 2010 summerseason. The pictures above and below show her leaving Amsterdam for the first time at the 16th of june 2009. It was great to see her being accompanied by a rainbow when the tugboat sprayed a watery shower in front of her, especially because her overall theme is light. All Costa ships are built with a certain theme in mind, something that reflects within the ships interiours in every possible way. On Costa Luminosa, most bars and restaurants are named after stars and constellations that provide light in the dark universe.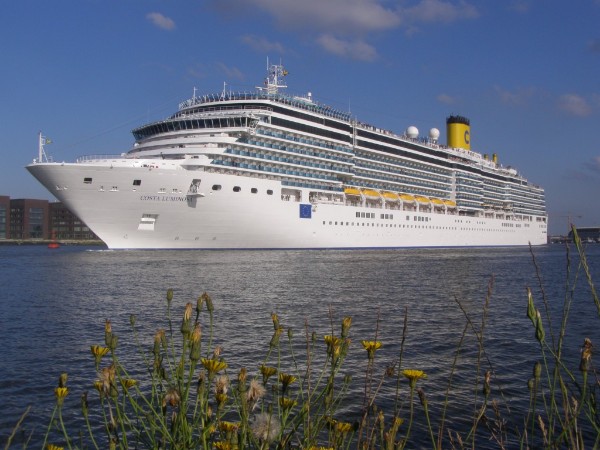 Costa Luminosa is 294 meters long, 32,25 meters wide and her draft is 8 meters. She is designed for 2828 passengers and 921 crewmembers. All officers are Italian, the crew is mostly international especially Asian. In total she has 16 decks, of which 12 are used by her passengers She is registered in Genoa, Italy, the traditional homeport for the ships of Costa Cruises. The ship is rated four star plus and can sail at a topspeed of 23,6 knots, although her normal service speed is a little less, around 21,6 knots. In may 2010 I had the opportunity to tour the ship and pictures of this tour are added on the next page.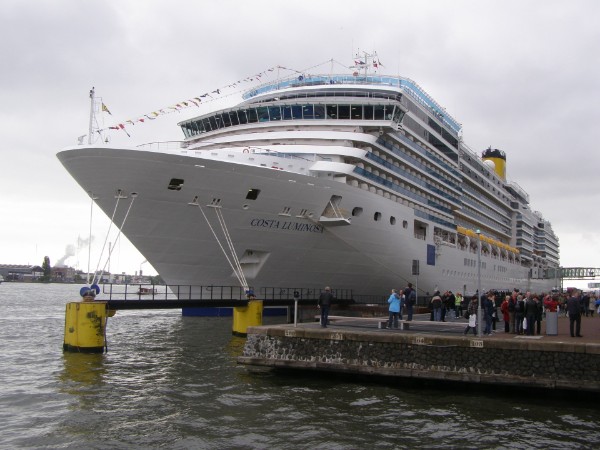 As environmentfriendliness becomes more and more important in cruiseship design, Costa Luminosa has a few feautures that make her a little more efficient. She and her sister Costa Deliziosa are the first Italian ships to be equipped for 'cold ironing', where-by when the ships are in port they can be connected to shore-side electrical power so the large generators don't have to be running. This way, fuels are spared. Next to that, 100% of the ships' waste is separated, including glass and aluminium.