Although my tour of the Emerald Princess was reduced to just 4 spaces, I think the pictures are nice enough to give a view of the ship to show them here. It was a dissappointment when I heared that the tour was cancelled, but at least I was happy that it still was possible to visit some spaces aboard the ship. The entrance of the ship is The Piazza, a very open and light space that reminds of an Italian square.
| | | |
| --- | --- | --- |
| | | |
| The staircases inside The Piazza connect three decks, five, six and seven. | | The panormaic elevators look very much different from the elevators aboard other ships, because they are hidden behind ironworks and thus not get too much attention in the splendid looking space. |
The atrium gives also entrances to the winebar Vines, several shops, the Internet café, the International café, the library and the Crooners Bar. It is the central hub of the ship, although it still has a very comfortable and cozy setting.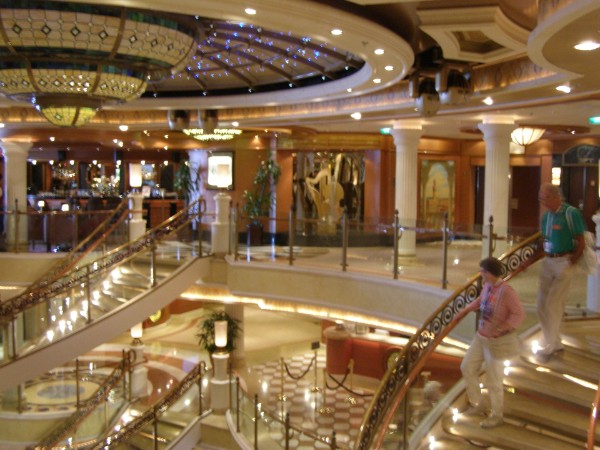 The main colouring used within the atrium is creme and brown and on the floors there are several mosaïks. Colums and works of art complement the space.
A large ornament of light at the roof of the atrium is giving the space the finishing touch.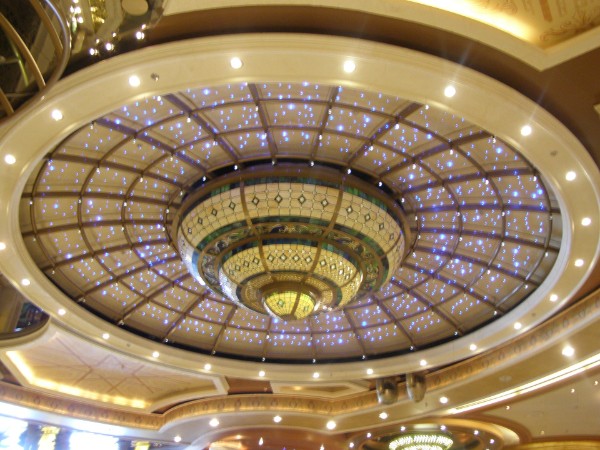 My tour went on outside the atrium at deck 7, where I passed the Explorers Lounge, one of the relaxed lounges aboard the ship. During my visit, I started to understand what Princess means with the large ship, small feel slogan. Instead of big lounges, covering several decks, Princess chooses to have some smaller lounges aboard, with not too many seats. This way, the lounges do not get too crowded and a wide variety of choices can be offered to the passengers.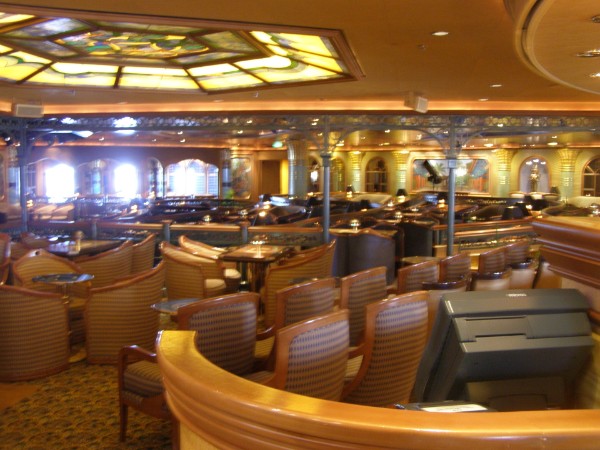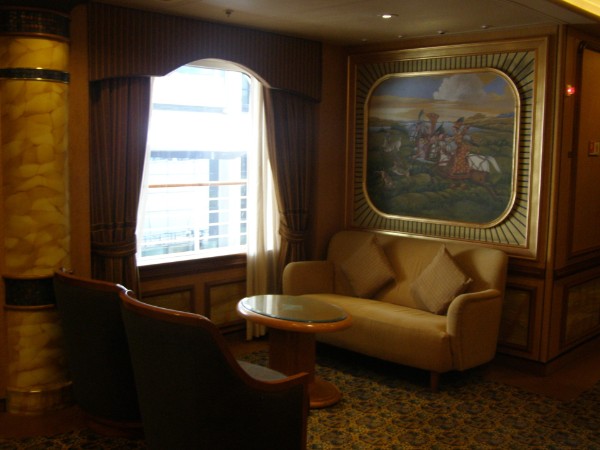 The Crown Grill was next, a restaurant that specializes in steak and seafood. The same as with the lounges, Emerald Princess offers several restaurants and none of them is as big as you find them aboard ships of similar size to these massive 113.000 ton ships. There are three main restaurants, and Crown grill is one of the additional smaller ones, like you also have the Pizza Bar, the Italian restauant Sabatini's and the International café.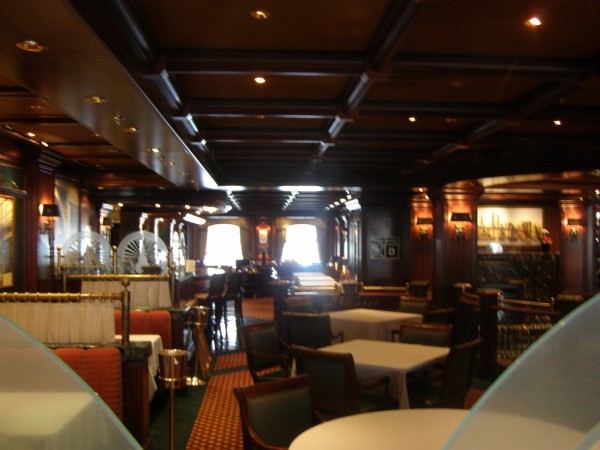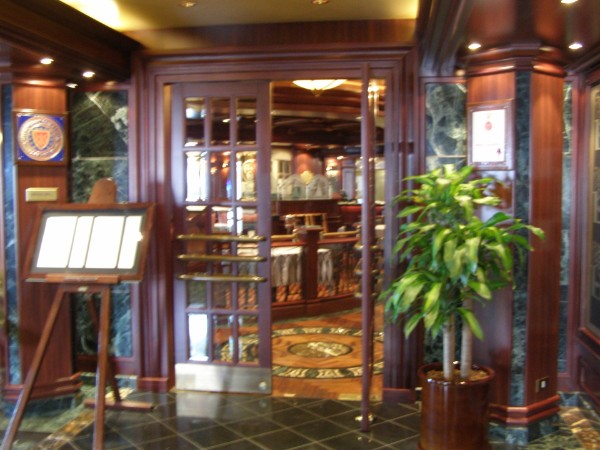 The last space I was able to visit was the Club Fusion. This is the largest lounge aboard the ship, offering drinks and light meals, as well as a dancefloor, stage and a b rownish and classical looking decor.