Dokter Wagemaker inside
Dokter Wagemaker is, for a domestic ferry on a twenty minute route, quite spacious and innovative, certainly when she was introduced in 2005. The main passengerdeck has two roomy lounges, one forward and one aft and passengers have the possibility here to buy drinks, snacks and sandwiches at a conveniently placed bar.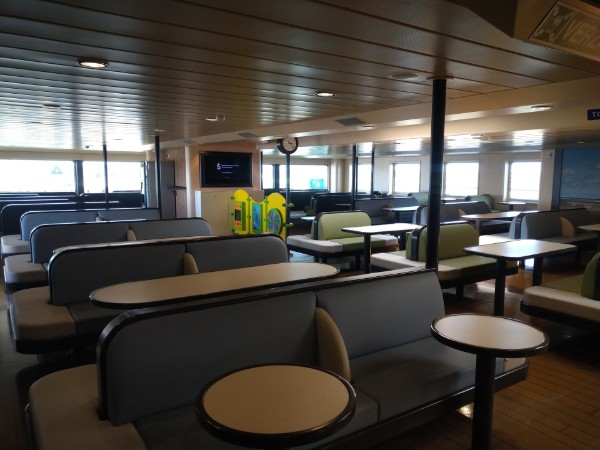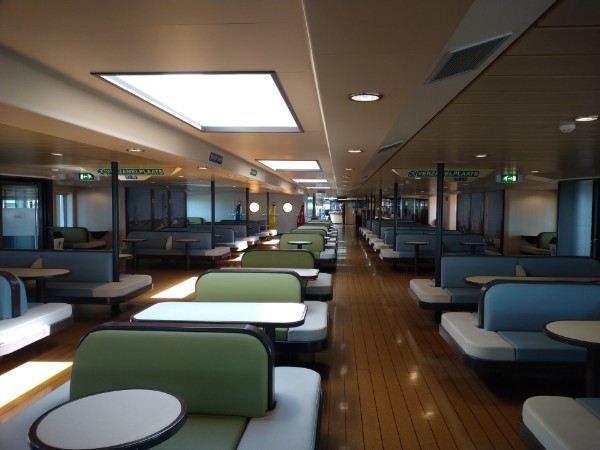 Although a lot of natural light comes in, the space looks more conventional then the modern main passengerdeck aboard her 2016-built fleetmate Texelstroom. What is quite nice aboard the Dokter Wagemaker though, is the nautical-styled souvenirship in between the two lounges, which is inside a true two-deck high atrium. This was a novelty on the route and was not repeated aboard her newer counterpart.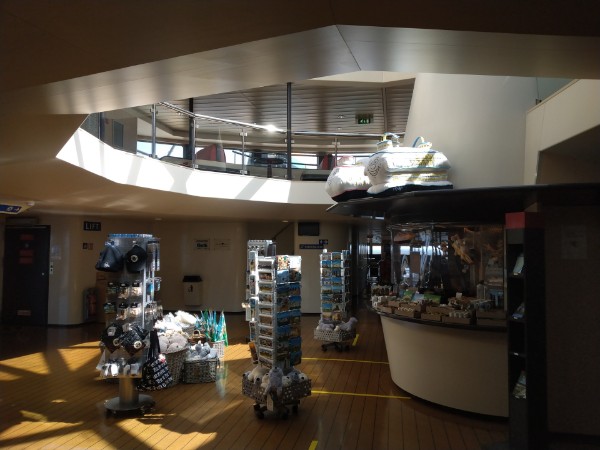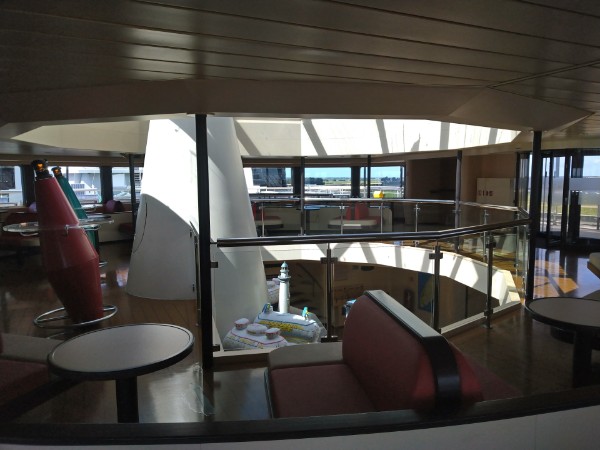 On the second level of the atrium is also a smaller hexicon-shaped lounge that gives access to spacious outer topdecks that are also not available at the Texelstroom. On the Dokter Wagemaker's topdeck, an amplitude of seats is placed strategicly so you can enjoy the sun and the wide views of the Waddenzee.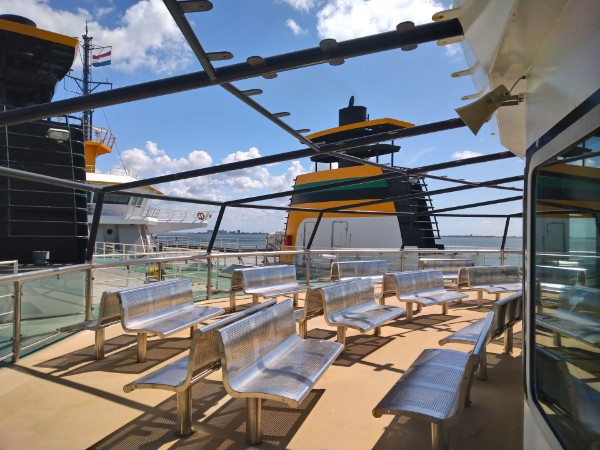 A sense of history can be found aboard the ship too, as pictures of the former TESO vessels can be found hidden in porthole-shaped pictureframes on the walls. Here, a picture of the first Texelstroom from the 1960's is shown. Within in, you can see which huge changes the route has seen over the past fourty years.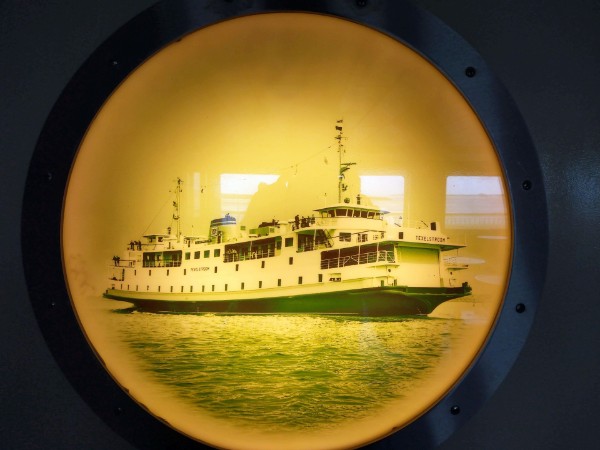 Although the ship had been built in Romania, the builders plate shows her builder as the Dutch Koninklijke Schelde Groep at Vlissingen, as the ship was an official order with this company.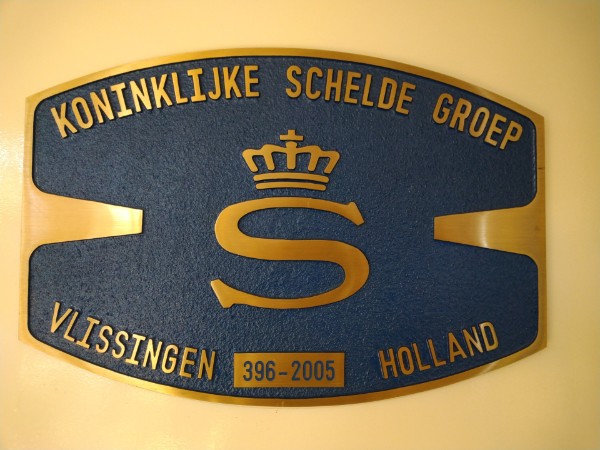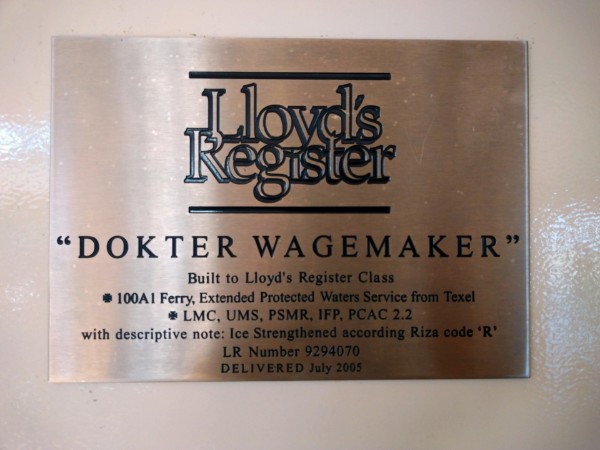 The cardeck aboard Dokter Wagemaker was quite an enlargement in comparissement with the older ship Molengat she replaced. Shown below is the entrance/ exit of the vessel as seen from the dockingbay.