World Voyager
Background
World Voyager as seen docked in Amsterdam at the 15th of may in 2022.
The company Mystic Invest originates from a small Portugese-based rivercruise company named DouroAzul. In 2012, the company aquired the German rivercruise company Nicko Tours which was renamed Nicko Cruises in 2018 when the company ordered a series of seven small expedition-style cruiseships for ocean cruises as well. These seven ships would be used in three of the Mystic Invest brands, besides Nicko Cruises these are Atlas Ocean Cruises and Mystic Cruises. Next to those companies, the ships can also be chartered out to other touroperators. Besides World Voyager, which was the second ship built in her class, the class consists out of the World Explorer (2019), World Navigator (2021), World Traveller (2022), World Seeker (2023), World Adventurer (2024) and World Discoverer (2024).
Construction and general statistics
World Voyager flies the flag of Portugal and its homeport is Madeira on the Azores. The ship measures 9934 tons and has space aboard for 200 passengers and 125 crew on her eight decks. The ship is 126 meters long and 19 meters wide and she has a draft of 4,6 meters. She can sail at a modest speed of around 16 knots, powered by two Rolls-Royce engines. She was built at the WestSEA Shipyard at Viana do Castelo in Portugal and had cost her owners some 70 million euros or 80 million USD to built.
At the 3rd of november in 2020, the ship was delivered to her owners and made her way from the shipyard to Lisbon.
Design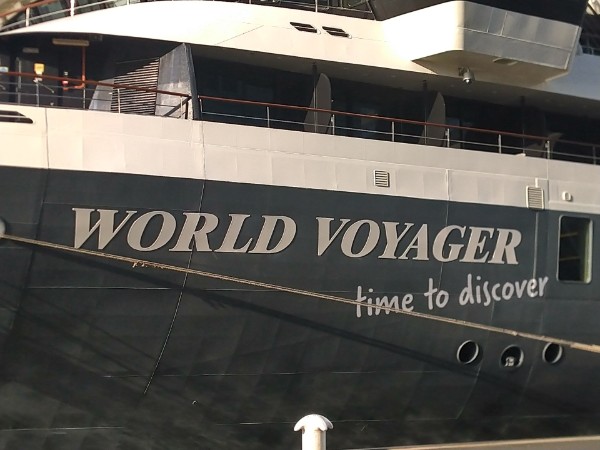 All cabins aboard the ship do have a balcony as there are no inside cabins. The ship doesn't have any 'world's first or spectacular new features' as she is a true classic semi-luxurious expedition-style ship. Of course you can find all normal amenities aboard, like a well-stocked library, a spacious observationlounge, a 135 meter outside runningtrack, whirlpool and quite spacious pool on the outside sundeck, laundry service and an a-la-carte restaurant with outdoor patio and smart-casual dress-code. Alternatively, a small lido restaurant is also available. In the auditorium, you can attend lectures, movie screenings and small-style entertainment. Also a pianist will mostly be entertaining passengers in the large main lounge. As a true expeditionship, her interiours are very comfortable, environmentally friendy designed and the lighting is not too bright and gives a very homey feeling.
As the ship is designed also to sail arctic and antarctic regions, she is classified as a 1B ice-class ship with of course an ice-strengthened hull.
Carreer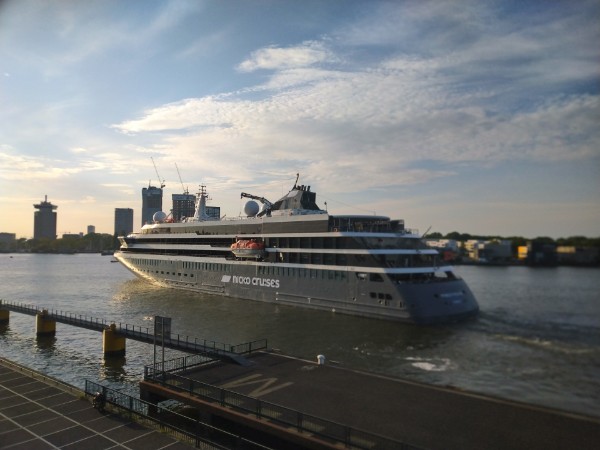 Since her debut in november of 2020. the ship has sailed on many different itineraries. Mostly, she sails in the Mediterranean, northern and western Europe and around the west-coast of Africa, although she can also been seen at the other side of the Atlantic sailing Cuba and Caribbean cruises. Of course she also visits Iceland, the Norwegian Fjords and Spitsbergen, coming close to the Arctic circle.