Seabourn Sojourn
The Seabourn Cruise Line started out in 1986 as Signet Cruise Line, but was renamed soon because Signet Oil wasn't too pleased with their name. They had built two ships, joined by a thirth similar ship later on, and the line was one of the top luxury cruiselines in the world. With the exception of the transfer of Royal Viking Sun and the two Sea Goddess yaughts, the line was not able to invest in newer ships for a long time, so their luxury was surpassed by other companies. When in 2001 the line was taken over completely by Carnival, new investments were going to be made. A three ship class was ordered from the Mariotti-wharf at Genua, Italy to bring the line back in the luxurious forefront of cruising. The first of these ships was launched in october 2009 under the name of Seabourn Odyssey. The Seabourn Sojourn followed and the thirth ship got the name Seabourn Quest and she started her sailings in june 2011.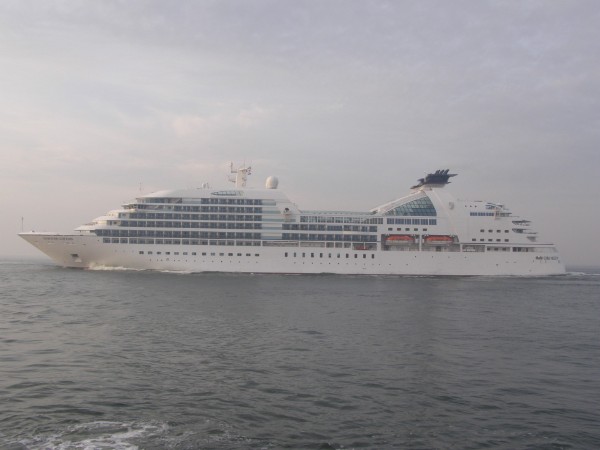 Seabourn Sojourn has a tonnage of just over 32.000 and her lenght is 198 meters. She is 25,60 meters wide and her draft measures 6,40 meters. She was designed for 450 passengers on 11 passenger decks by Bjorn Storbraaten of the Norwegian company Yran & Storbraaten and she looks like a mixture between the first trio of Seabourn ships and the newer ships of Silversea Cruises. These ships were also built at the Mariotti wharf. The ship was named at the 4th of june 2010 in London and she sailed her first European cruise from the 6th of june onwards. The ship sailed worldwide cruises since her debut, bringing her from Europe to the Caribbean and via the Panama canal to Los Angeles and back to Southampton on a round-the-world voyage in her first season.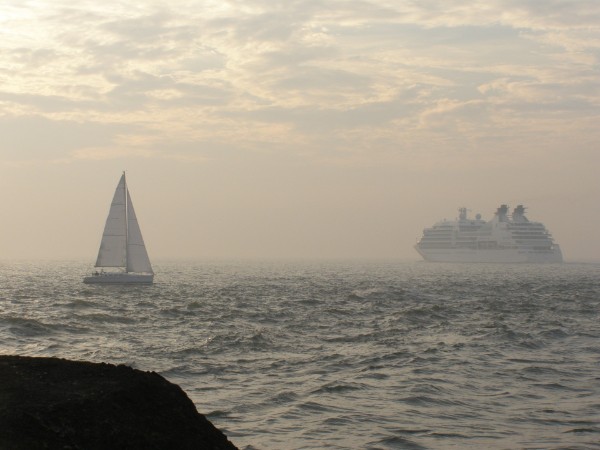 Some 90% of the luxurious suites abourd the ship have outside veranda's, as you would expect from a ship like her. For her passengers, she offers one of the largest spa's at sea, two swimming pools, six whirlpools and a built-in marina platform. Her four restaurants and six bars and cafe's have a seating capacity of 800, although her passengercapacity is half that. So waiting for your table is not the case on the ship. For the Seabourn Sojourn, the Belinda King Creative Productions company of Great Britain provides exclusive shows for her passengers.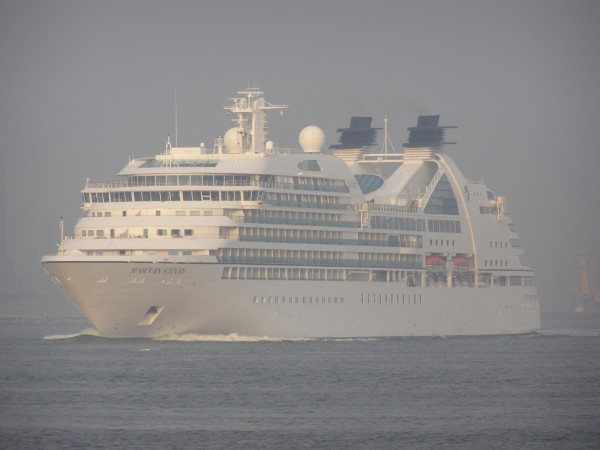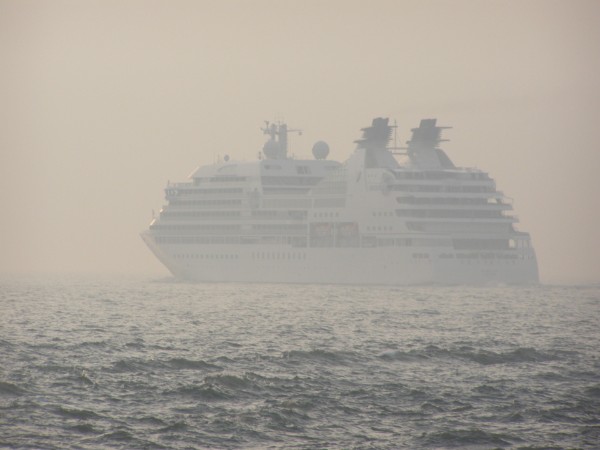 The pictures of Seabourn Sojourn were shot at IJmuiden at the 2nd of september 2011.